If you wish that your vacation won't be affected by the weather disaster such as winter storm then, you should make a visit to the freezing city of Harbin in China, with the average temperature of -22 degree Celsius. Harbin International Ice & Snow Festival is the biggest ice and snow festival in the world.
Harbin International Ice & Snow Festival is held from January to February yearly in a 750,00 square meter park. About 10,000 workers built ice towers and ice sculptures and lit them up with lasers by using 180,000 cubic meter ice and 150,000 cubic meter snow within 15 days.
The Harbin Ice Festival Is A Compilation Of Everything We Love About China
It's likely that temperatures will plummet to -20 degrees Fahrenheit during China's Harbin International Ice & Snow Festival this month.
But that won't stop thousands of tourists from showing up to see some towering, glimmering, stunning sculptures lit with lasers in the middle of a frigid tundra. This festival is a tradition, and they're committed to it whatever the weather... which we can't say would ever happen in America.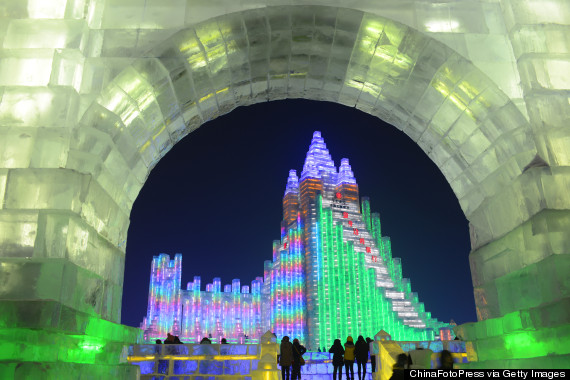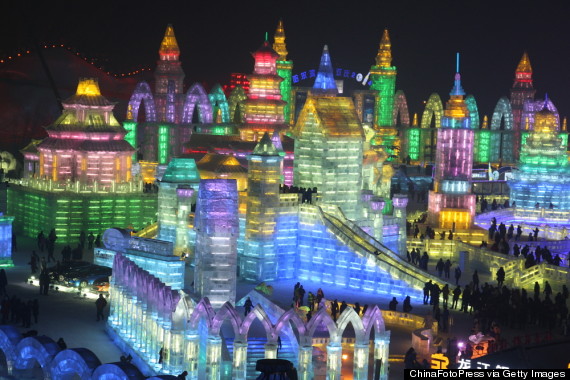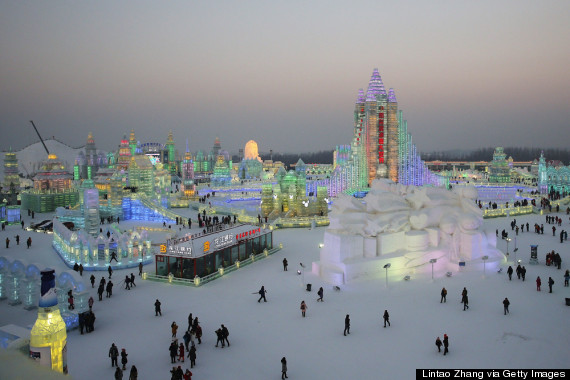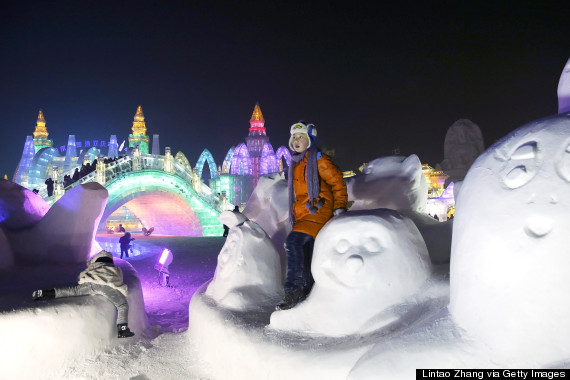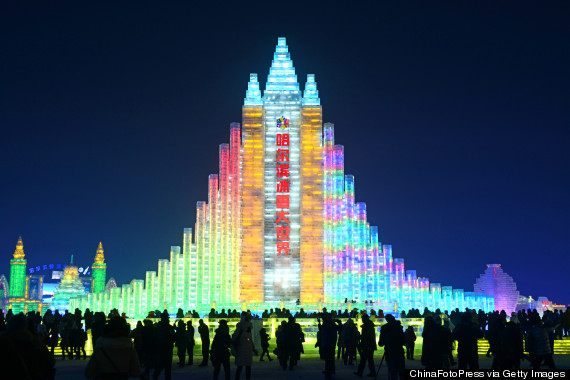 The Festival, now in its 30th installment, is one of the biggest "ice and snow festivals" in the world. It takes 15,000 workers to construct the frozen playground, which opened on January 5 and will stick around until whenever things get melty, usually around mid-February.
This year, the theme for the Festival is "Global Ice and Snow Dream, World Cartoon Tour." This may explain why the walkable wonderland is home to re-constructions of the Colosseum, Mickey Mouse, and... rubber duckies?!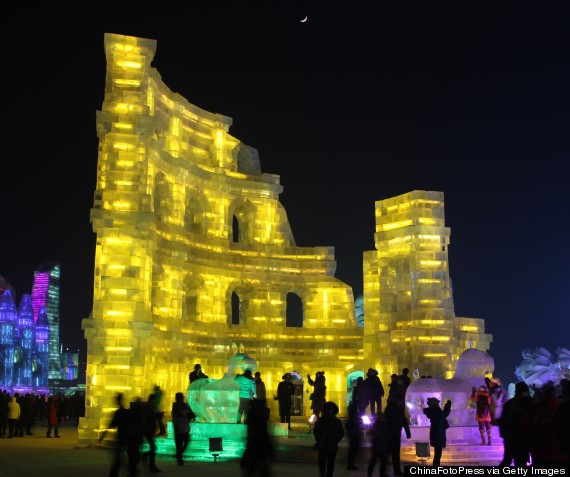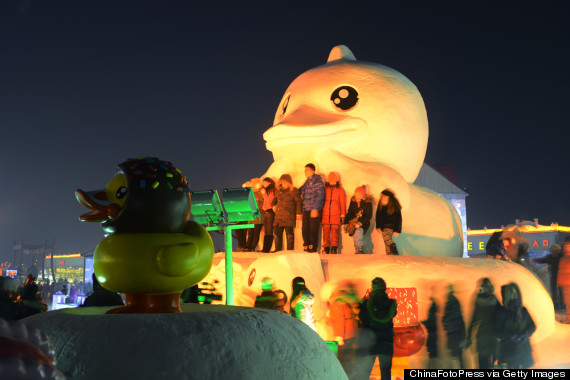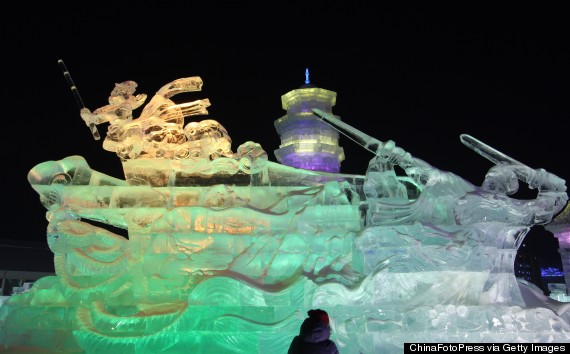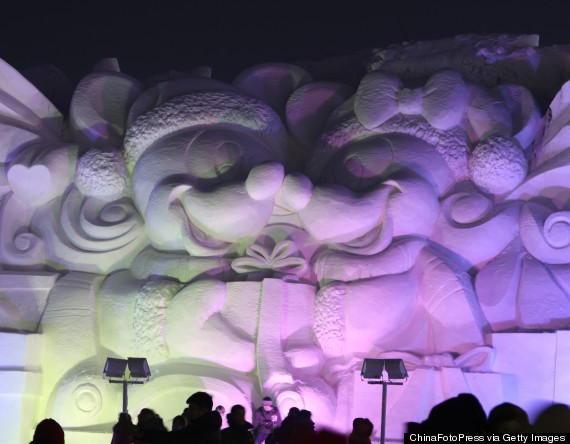 The Festival is no random expression of ice art-- it's a reference back to the days of yore, when fishermen on the Songhua River used lamps carved from ice to light their work at night.
During the Festival, you too can show reverence for their ancient practice when you visit the special "Ice Lantern Garden Party," where activities include "sitting on the ice sailing boat, hitting the ice monkeys, seeing the wedding on the ice." Oh, what fun!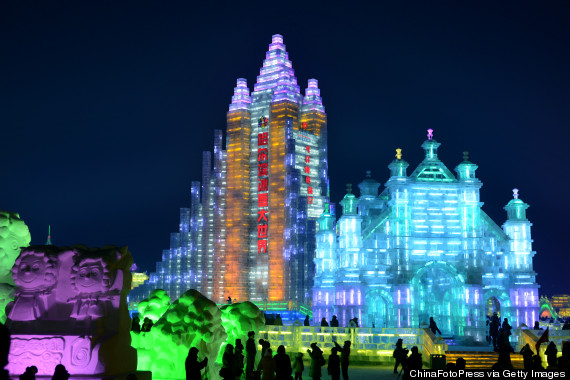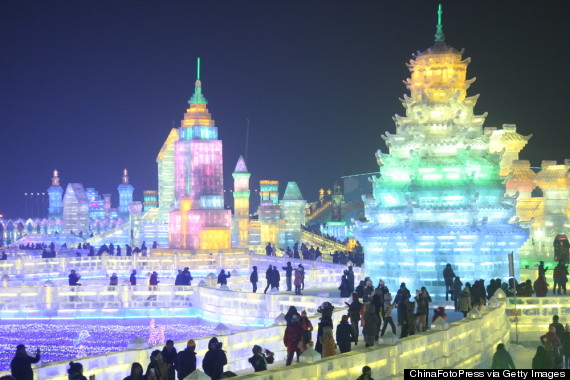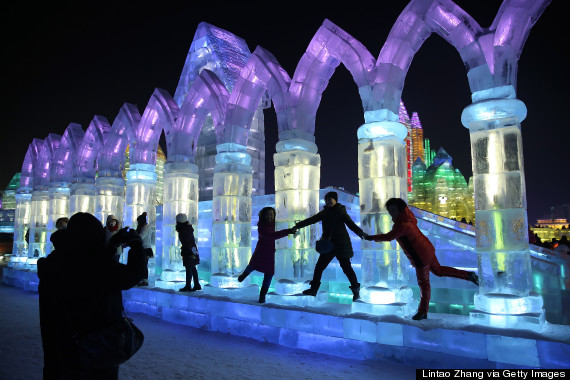 (Source: http://www.huffingtonpost.com/2014/01/06/harbin-ice-festival_n_4548904.html)